introduction
Winner of 8 Academy Awards® in 1984, Amadeus tells the story of Vienna court composer, Antonio Salieri and the envy that consumes him upon discovering that the divine musical gifts he has so longed for all his life, have been bestowed on a bawdy, vulgar and impish young composer, Mozart. Salieri's envy fuels his plot to destroy the man, while all the while unable to tear himself away from the genius of his music.
Amadeus is a screens triumph; a sumptuous period epic, a soaring celebration of the music of Wolfgang Amadeus Mozart.
programme
Amadeus (1984)
Milos Forman, director
Wolfgang Amadeus Mozart, music
Playlist
artists
Brussels Philharmonic
orchestra
The Brussels Philharmonic was founded in 1935 by the Belgian public broadcaster (NIR/INR). It enjoys an excellent reputation for performing premieres of new works and has collaborated with world-renowned composers such as Bartók, Stravinsky, Messiaen and Francesconi.
you might also like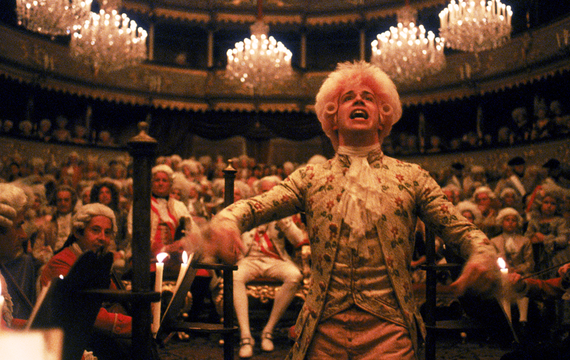 Amadeus Live
Friday 13 September | 20:15 | Flagey - Brussels
Experience the multi-Academy Award® winning 1984 motion picture Amadeus on a vast HD screen, while Mozart's most celebrated works are performed live in-sync by a full orchestra and choir.

info & tickets