programme
Edvard Grieg – Peer Gynt, op. 23
Playlist
introduction
Edvard Grieg initially did not think much of Peer Gynt, the social satire disguised as a fairy tale that his friend Hendrik Ibsen had written. And yet he turned the story of the egotistical Peer Gynt, a scamp who leaves a swath of destruction and broken hearts behind him, into a musical blockbuster and audience pleaser.
artists
Stéphane Denève
conductor
Stéphane Denève is the music director of the Brussels Philharmonic. This top French conductor designs his programmes combining 21st century music with the great classics, thereby opening up a dialogue between the repertoire of the past and that of the future.
Brussels Philharmonic
orchestra
The Brussels Philharmonic was founded in 1935 by the Belgian public broadcaster (NIR/INR) and has always enjoyed an excellent reputation for performing premieres of new works: the orchestra collaborated with world-renowned composers such as Bartók, Stravinsky, Messiaen and Connesson. The historic home port is Flagey (Brussels), in acoustic terms one of the top concert halls in the world.

read biography
you might also like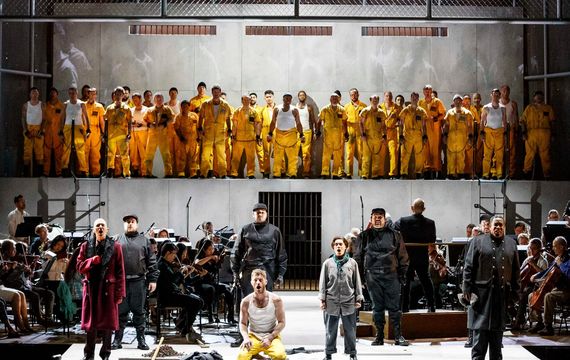 Prisoner of the State
Wednesday 27 May 20 | 20:00 | Concertgebouw - Brugge
cult composer David Lang takes Beethoven's Fidelio into the present
info & tickets